The Challenge
Nate and Molly 1906 home had gone through some peculiar remodeling in the 1970's. The 1920's kitchen had been opened up to the stairwell overhead, effectively creating a loft looking down into the kitchen from the stairway.
While the kitchen's cabinetry, sink, and tile countertop survived, it was surrounded by strange 1970's diagonally installed wood on some of the walls. With the loft overhead, the diagonal wood treatment on the walls, and the run down 1920's cabinetry, the kitchen was not in line with its true design style.
It was also not laid out optimally, with very little storage space and no dishwasher. Those who saw the kitchen advised to just rip it out and start over.
The Vision
Under the shabbiness of the surviving 1920s kitchen cabinets was unmistakable charm. The contrasting colors of the old tile, the curvaceous sweep of the kitchen sink cabinet doors, and even the worn cast iron sink.
Nate was the cook who wanted practicality. Molly was the romantic who wanted to keep the vintage soul of the old kitchen. Nate and Molly had a limited budget, and remodelers generally don't want to deal with older cabinetry, preferring to tear a kitchen down to the studs and install new cabinetry.
Karla needed to help Nate and Molly find that perfect balance of preserving the historic elements of their kitchen, working within their budget (which meant integrating the 70's diagonal wood paneling and loft features into the project), and creating functionality for Nate to work in.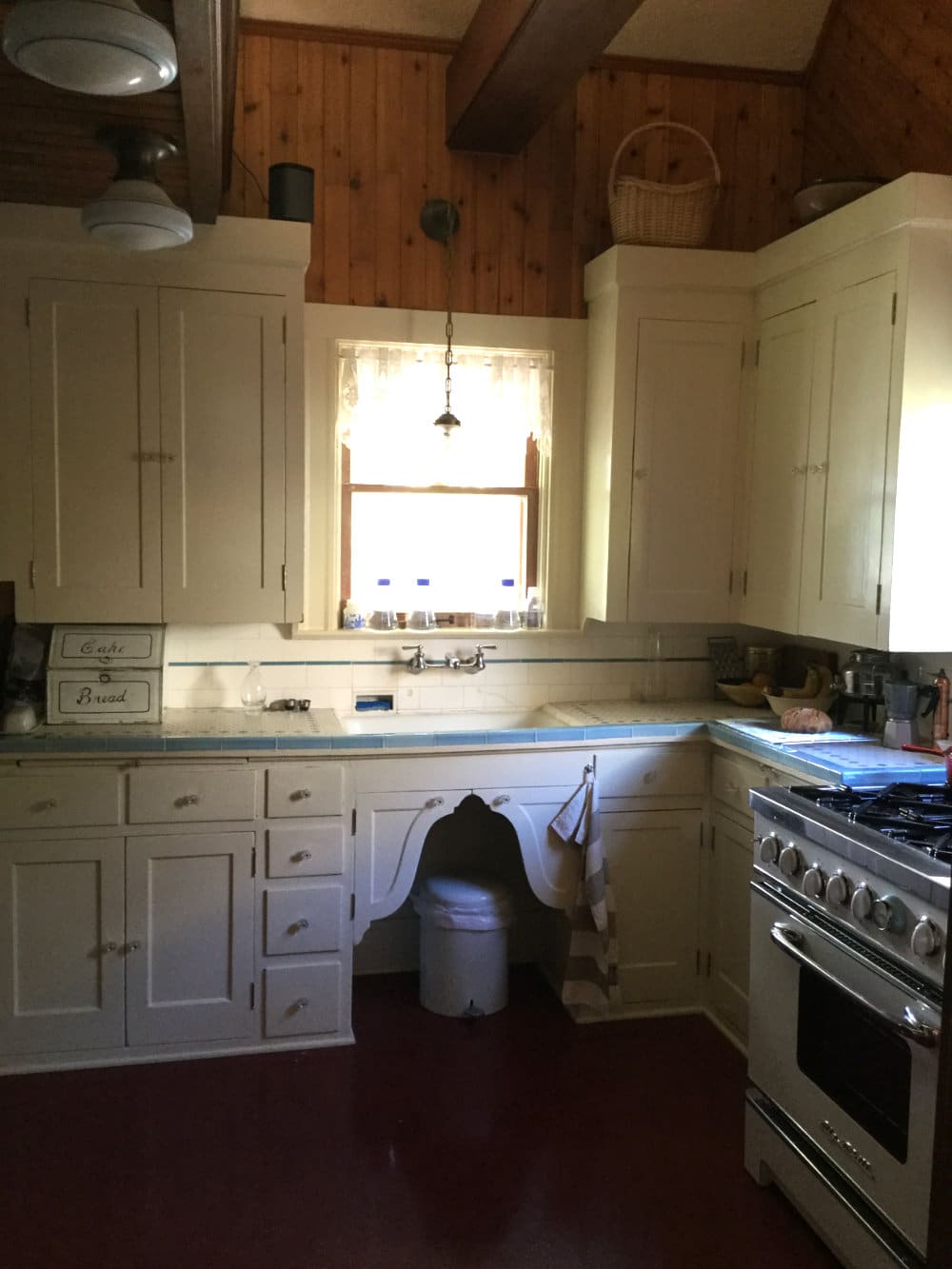 The Restoration
After much deliberation, it was decided to keep and restore the original tile countertop, refinish the worn 1920s porcelain sink, and create two new cabinets that stylistically matched the existing cabinets. One would provide extra storage and work space, the other would also provide extra counter space and hide the dishwasher.
Karla also consulted on the tile restoration, appliances, lighting, flooring, and other details. The refrigerator was a scratch/dent Big Chill model, and the stove was initially a vintage stove but Nate eventually traded it for a Big Chill stove where he could better control temperatures for his cooking.
Over all, the kitchen restoration balanced two very different time periods, incorporated functionality and modern amenities, and preserved the charm of the historical 1920's kitchen elements.